My Dad liked jig-saw puzzles, and I have always said that finding information about people is my version of putting a puzzle together.  You will find that this site contains many people that are unrelated to me.  There are several reasons for this:
it is like pulling a loose end in a ball of string, you never know where it will lead
you never know when you may find a reference to someone that is suddenly of interest
it helps me sort out the relationships of people I grew up with
and finally, I just did
The descendants of my grandparents, Fred and Esther Summach, held a reunion the Canada Day weekend 2016 at the family farm. About 130 attended over the course of the week-end, and most are in the picture below.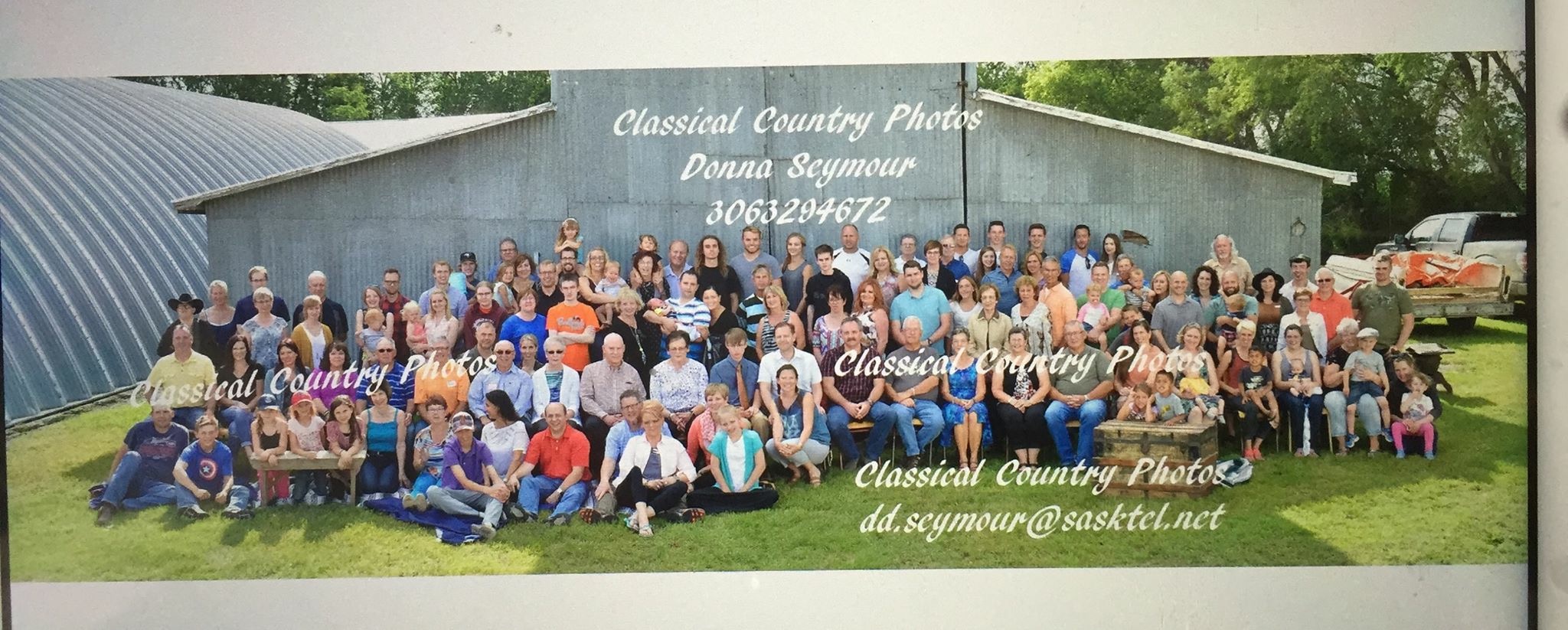 Summach Reunion Group Picture - 2016 Used by Permission - Classic Country Photos