My Dad liked jig-saw puzzles, and I have always said that finding information about people is my version of putting a puzzle together.  You will find that this site contains many people that are unrelated to me.  There are several reasons for this:
it is like pulling a loose end in a ball of string, you never know where it will lead
you never know when you may find a reference to someone that is suddenly of interest
it helps me sort out the relationships of people I grew up with
and finally, I just did
NEW FEATURES
Jan 2020 - Each person page contains a link near the top labelled "Pedigree." This displays an interactive pedigree chart that can be used to view up to 5 generations of a family line, and to navigate by clicking the names. If you use CHROME as your browser, and the chart appears to be empty, click CTRL F5, If this does not populate the chart, please let me know.
Previous enhancement - Above the group photo is a box labeled "ID Number." Enter the ID for a person to go directly to their page. For example, ID number 1 is my paternal grandmother, Myrtle Moffat, and ID 329 is my maternal grandfather, Fred Summach, Sr.
Tips - In the Place Index tab, use Ctrl F to find a location. Note that locations may include newspapers and funeral homes. Click on the "place" and a list of all people with events linked to that place will be displayed. Click on any of the names to go to that person's page. For example, search for "StarPhoenix" to find peole mentioned in Saskatoon's newspaper. Alternatively, Search for "Saskatoon" and then page down to view all locations that I have referenced within Saskatoon.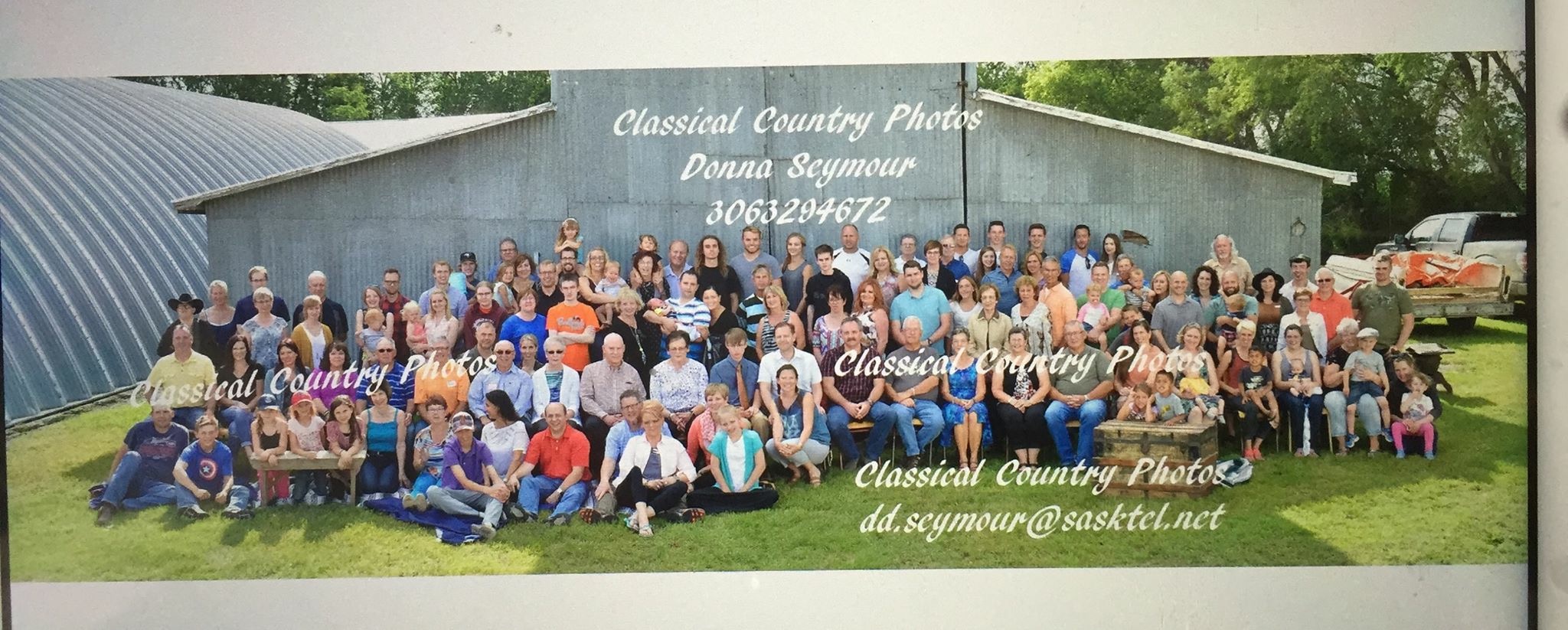 Summach Reunion Group Picture - 2016 Used by Permission - Classic Country Photos